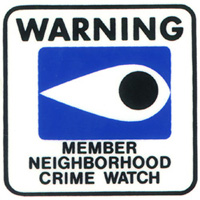 For Emergencies : 911
For Non-emergencies : 310-837-1221
2019 Feb Neighborhood Watch Flyer –
2018 Quarter 2 Neighborhood Watch Flyer – FOX HILLS NEIGHBORHOOD WATCH Q2-2018
2018 Quarter 1 Neighborhood Watch Flyer – FOX HILLS NEIGHBORHOOD WATCH Q1-2018
Join the Culver City PD Citzen's Police Academy this Summer – link
Culver City Police Department's Social Media Flyers regarding Nixle & Crime Mapping – link
Helpful Information for Safety at Westfield Mall
Should you be carrying many packages to your car you can request a security escort.
If you see anything suspicious, just go into any store and have them call security.
It is better to carry credit cards/cash/id in your pocket or hidden instead of opening a purse ( people are around watching for easy cash)
Avoid wearing jewelry and anything fancy to the mall.
Fox Hills Neighborhood Association is working with Culver City Police Department in creating a Neighborhood Watch. Our board attended Lindberg Park's Neighborhood Watch meeting. They shared their experiences helping neighbors to connect with each other and reporting suspicious or potentially dangerous situations. Some of the results were helping to solve 12 crimes in their area, no graffiti and preventing an entire house fire by calling to report smoke coming from a house. We also met with other Culver City Neighborhood Watch groups and they all said how it has improved their neighborhood.
Here are some of the benefits of a Neighborhood Watch:
o Neigborhood Watch is about preventing crime by feeling comfortable enough to report suspicious behavior.
o Forming a close bond and partnership with our police department.
o Neighbors getting to know each other, creating a feeling of community.
o Neighbors caring for each other and looking out for each other.
We are looking for Neighborhood Watch volunteers!
Please email –
[email protected]
if you are interested in becoming a captain. Ideally it would be great to have representatives from all complexes. We want to start with interested individuals and build up from there. We can make a difference and we already have caring people in Fox Hills who call when trouble is suspected. The 2 fires in the Fox Hills Park could have been much worse if someone had not called in to report them.
Email – [email protected] if you would like to be a Neighborhood Watch Captain or join our email list!
Nixle – Visit www.nixle.com Or, simply text your zip code to 888777 from your cell phone to receive local alerts through Short Message Services (SMS). Keeps you up-to-date with relevant information from your local public safety departments & schools.
Crime Mapping– link – Want to see the latest reported crimes in your area. Culver City Police Department updates this website with the latest crimes.
Become a Member of CERT (Culver City's Community Emergency Response Team)- link
Buildings Who Have Neighborhood Watch Captains!
Adobe Grande
Camelot
Doverwood West
Heather Village
the Meadows
the Pines
Winbury